How to Access the Teacher Resources
REDeLEARN has created a Teacher Administration Portal so you can easily find resources and controls for your account.

The Resources page (within the Teacher Admin Portal) is where you get an overview of everything on the REDeLEARN website, all in the one place. You can see all the activity options, or a Content Map (that links directly to each article) of every subject and topic. There are also extra classroom resources and downloadable PDFs for teachers and administrators at your school.
How to Access Teacher Resources
1
Login to the Teacher Administration Portal: https://www.redelearn.com.au/teacher/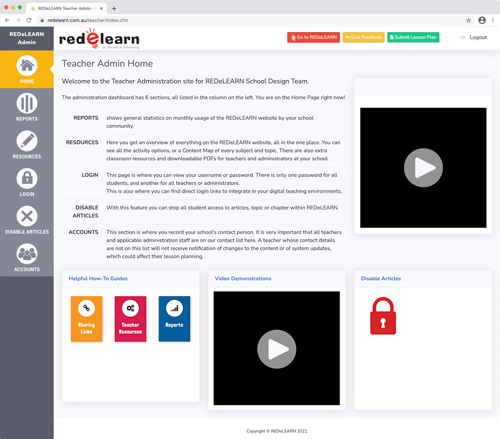 2
Select 'RESOURCES' from the left nav menu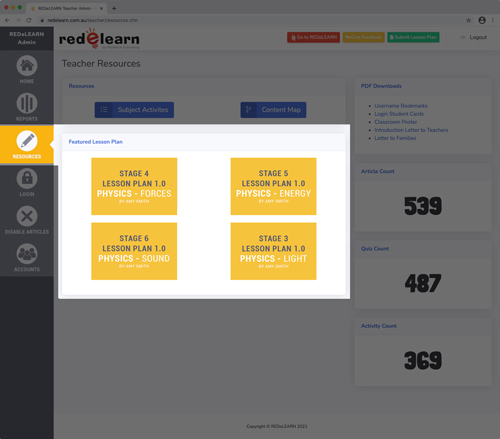 3
Start exploring all the features REDeLEARN has to offer!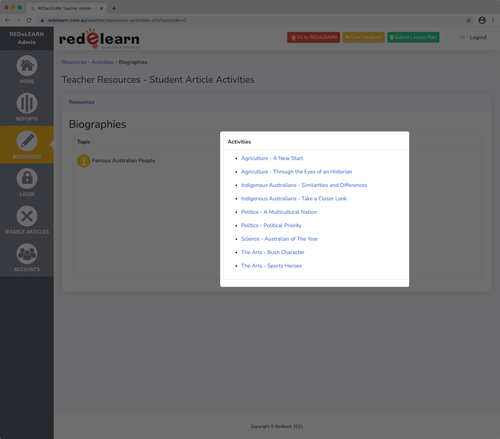 © 2022 REDeLEARN by Redback Publishing Australia