Navigating REDeLEARN
REDeLEARN has many tools for easily navigating the vast content on offer. Below are few examples and features to get you started.


1
Subject and topic buttons drill right down to each specific article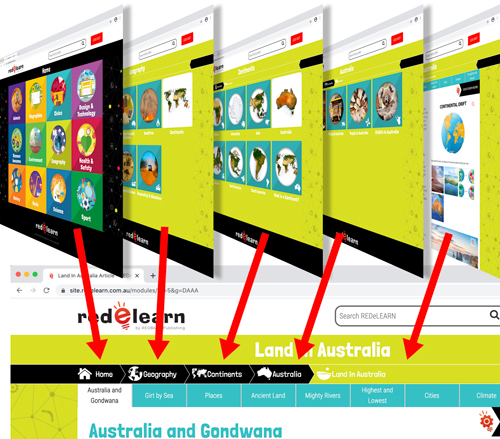 2
Breadcrumbs use both a visual icon and text trail to easily track back your steps
3
Use the keyword search to quickly and easily find topics or articles
4
Once on the article page - you will see a number of useful features.
In-text glossary words - see a

red word

within the text - click it to immediately show the glossary term
Each chapter within every article has an array of engaging images and/or videos to further enrich the student's learning experience
Every article page has a DISCOVER MORE section that features:

Activites relating to the text within the article (written by Aussie Teachers)
A quiz to test the student's comprehension of the article
The full glossary of the article
The ability to print the current information page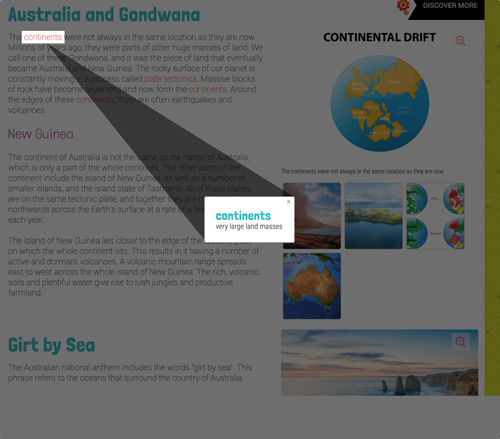 © 2022 REDeLEARN by Redback Publishing Australia